Shaker Paleja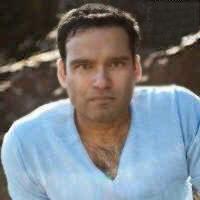 Shaker Paleja is a Canadian actor who portrayed the man of the couple walking in the park that Kyle tried to hear in Overheard.
Selected filmography
Elegy (2007) .... Kris Banjee
"Smallville" .... Felix Cashew
"The L Word" .... Eric
"The 4400" .... Barry
Kyle XY .... husband
Intelligence (2005) (TV) .... security
"Touching Evil" .... Sammy Rashaad
"Jeremiah" .... Jacob's soldier
"Stargate SG-1" .... Jaffa
"Dark Angel" .... trooper
"Honey, I Shrunk the Kids: The TV Show" .... assistant director
Children of Fortune (2000) (TV) .... Navy man
For All Time (2000) (TV) .... Leon
"Seihô tenshi Angel Links" .... Cyrus
Ad blocker interference detected!
Wikia is a free-to-use site that makes money from advertising. We have a modified experience for viewers using ad blockers

Wikia is not accessible if you've made further modifications. Remove the custom ad blocker rule(s) and the page will load as expected.