Sebastian Gacki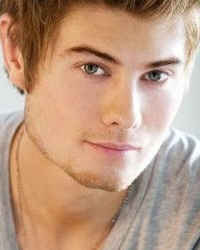 | | |
| --- | --- |
| Date of Birth | October 27, 1984 |


Sebastian Gacki is a Canadian actor who portrayed a lifeguard in Diving In.

Selected filmography
Hard Ride to Hell (2010) .... Jason
The Thaw (2009) .... Chad
The Harvest Project (2008) .... Kyle
Nightmare at the End of the Hall (2008) .... young Brett
Beyond Loch Ness (2008) (TV) .... Brody
Loch Ness (2007) (TV) .... Brody
"Smallville" .... Alden
One Way (2006) .... man #3
Kyle XY .... lifeguard
Beastly Boyz (2006) (TV) .... Travis
Killer Bash (2005) (TV) .... Matt Kelly
Brotherhood IV: The Complex (2005) (V) .... Lee Hanlon
Eighteen (2004) .... shot German soldier
Ad blocker interference detected!
Wikia is a free-to-use site that makes money from advertising. We have a modified experience for viewers using ad blockers

Wikia is not accessible if you've made further modifications. Remove the custom ad blocker rule(s) and the page will load as expected.