Rhys Williams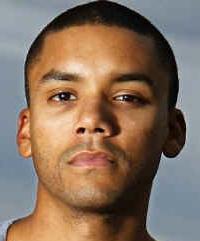 | | |
| --- | --- |
| Date of Birth | August 24, 1983 |


Rhys Williams is a Canadian actor who portrayed Skeeter, the boy in the Detention Center who picks a fight with Kyle in the Pilot episode.
Note that there are and have been other actors with that name. This one also works as often as a stunt man and stunt double.
Selected filmography
Ragz (2012) (TV) .... Domino
Alcatraz (2012) (TV) .... Det. Will Peters
Psych (2011) (TV) .... criminal #2
Fringe (2011) (TV) .... tattoo man
Tower Prep (2010) (TV) .... Redfang
Life Unexpected (2010) (TV) .... Gavin
Hot Tub Time Machine (2010) .... Blaine's cronie
Percy Jackson & the Olympians (2010) .... server
The Vampire Diaries (2009) (TV) .... student
The L Word (2008) (TV) .... Freddy
Under (2008) (TV)
Fallen (2006) (TV)
"Kyle XY" .... Skeeter
"Supernatural"
"Still Life" .... Williamson
"Odyssey 5" .... boy
'Twas the Night (2001) (TV) .... Peter Wrigley
Holiday Heart (2000) (TV) .... Deuce
"The Immortal" .... teenage boy
Frankie & Hazel (2000) (TV) .... Pup
"The Famous Jett Jackson" .... Luke Mitchell
"So Weird" .... Speedy
The Color of Courage (1999) (TV) .... Milton
Air Bud: Golden Receiver (1998) .... Goose
"The Sentinel" .... kid #1
In Cold Blood (1996) (TV) .... Bill
"Highlander" .... Talbot
The Sentinel (1996) (TV)
Man with a Gun (1995) .... second boy
Ad blocker interference detected!
Wikia is a free-to-use site that makes money from advertising. We have a modified experience for viewers using ad blockers

Wikia is not accessible if you've made further modifications. Remove the custom ad blocker rule(s) and the page will load as expected.