Merritt Patterson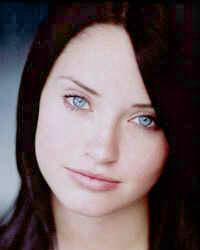 Merritt Patterson is a Canadian actress who portrayed Ashleigh Redmond, the busty beauty that Josh was smitten with in Diving In and Endgame.

Selected filmography
The Selection (2012) (TV) .... Ashley Brouillette
Rufus (2012) .... Tracy
Primary (2012) .... Sara Jaspar
Radio Rebel (2012) (TV) .... Stacy
The Pregnancy Project (2012) (TV) .... Maddy
Iron Invader (2011) (TV) .... Claire
Next Door Nightmare (2011) (short) .... schoolgirl
The Troop (2011) (TV) .... Miranda
Percy Jackson & the Olympians (2010) .... pretty girl #2
Life Unexpected (2010) (TV) .... Nicole
The Hole (2009) .... Jessica
Supernatural (2009) (TV) .... cheerleader
Kyle XY .... Ashleigh
Ad blocker interference detected!
Wikia is a free-to-use site that makes money from advertising. We have a modified experience for viewers using ad blockers

Wikia is not accessible if you've made further modifications. Remove the custom ad blocker rule(s) and the page will load as expected.