Marcus Sim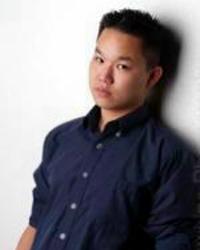 Marcus Sim is a Canadian actor who portrayed the kid at Declan's party in the Pilot episode who exclaimed "Did you see that!" when Kyle went through the plate glass, and later Josh sees him taking bets in Kyle Got Game.
Selected filmography
Dragon Boys (2007) (TV) .... Aaron Chen
Kyle XY .... kid
"Smallville" .... Marcus
Jinnah - On Crime (2003) .... Jimmy Chan
Walking Shadow (2001) (TV) .... Yan
"Dark Angel" .... teenager #1
Ad blocker interference detected!
Wikia is a free-to-use site that makes money from advertising. We have a modified experience for viewers using ad blockers

Wikia is not accessible if you've made further modifications. Remove the custom ad blocker rule(s) and the page will load as expected.