Josh Zuckerman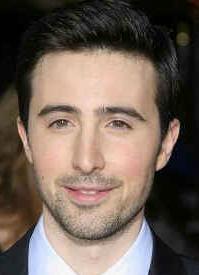 | | |
| --- | --- |
| Date of Birth | April 1, 1985 |


Josh Zuckerman is an American actor who portrayed Mark Brandt, the "Mark" of seasons 2 and 3.

Selected filmography
Breakout Kings (2012) (TV)
90210 (2011) (TV) .... Max Miller
The Protector (2011) (TV) .... Josh Taylor
Mr. Sunshine (2011) (TV) .... Jimmy
2nd Take (2011) .... Ethan
Ivan's House (2010) (short)
Desperate Housewives (2009-2010) (TV) .... Eddie Orlofsky
Kyle XY .... Mark
Ceremonies of the Horsemen (2009) (short) .... Zerach
Sex Drive (2008) .... Ian
Lions for Lambs (2007) .... student
Boston Legal (2007) (TV) ....Michael Scanlon
CSI: Miami (2007) (TV) .... Leo Donwell
Close to Home (2007) (TV) .... Ben Murphy
Standoff (2006) (TV) .... Cary Steckler
and a lot more before.
Ad blocker interference detected!
Wikia is a free-to-use site that makes money from advertising. We have a modified experience for viewers using ad blockers

Wikia is not accessible if you've made further modifications. Remove the custom ad blocker rule(s) and the page will load as expected.