Jeff Ballard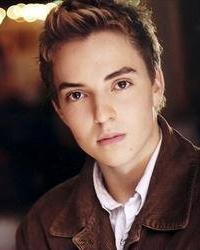 | | |
| --- | --- |
| Date of Birth | January 21, 1987 |
Jeff Ballard is a Canadian actor who portrayed Doug in This is Not a Test and Kyle Got Game.
Selected filmography
The Class Project (2012) .... Justin
Snowmageddon (2011) .... Derrick
Pressed (2010) .... Sam
Triple Dog (2010) .... Clarke
Ratko: The Dictator's Son (2009) .... Jérémy
Kyle XY .... Doug
John Tucker Must Die (2006) .... cute boy
Little Man (2006) (uncredited) .... ballplayer
She's the Man (2006) (as Jeff Ballard) .... Donner
"Masters of Horror" .... young Jack
"Smallville" .... Evan at 16
Riding the Bullet (2004) .... 12-year-old Alan
A Wrinkle in Time (2003) (TV) .... Billy
Agent Cody Banks (2003) .... Jefferson Buddy
"Taken" .... Halloween fancy-dress boy
"Dark Angel" .... Dalton
Dead in a Heartbeat (2002) (TV) .... Troy
Air Bud: Seventh Inning Fetch (2002) (V) .... student
Children of the Corn: Revelation (2001) (V) .... boy #1
MVP 2: Most Vertical Primate (2001) .... kid #2
"The Outer Limits" .... young boy
Mission to Mars (2000) .... child at party
Ad blocker interference detected!
Wikia is a free-to-use site that makes money from advertising. We have a modified experience for viewers using ad blockers

Wikia is not accessible if you've made further modifications. Remove the custom ad blocker rule(s) and the page will load as expected.