Greg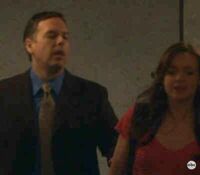 Season 2

To try to get his ring back from Ballantine, Kyle and Tom and Declan plan to get it from the small locker Julian will put the ring in during the systems integration test of the CIR. As Tom is entering the code to open the locker, Lori comes storming in to see her father in "a family emergency." She is being shepherded by a man we assume is the Greg listed for the production as a Madacorp executive.



Ad blocker interference detected!
Wikia is a free-to-use site that makes money from advertising. We have a modified experience for viewers using ad blockers

Wikia is not accessible if you've made further modifications. Remove the custom ad blocker rule(s) and the page will load as expected.