Eve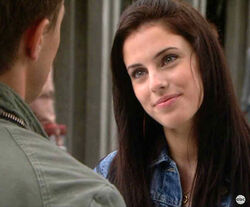 Eve is a student at the University of Washington.
Season 1
Kyle joins Lori and Declan on a trip to the University in a quest to uncover more of his past. While Lori is thinking that "there really is life after high school," Declan is cornered by Eve. She encourages him to come to UW by pointing that UW has her to offer.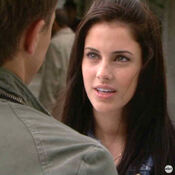 She says "You want to see my room?" But Declan says "Actually, uhm, I'm here with someone." She looks at him and says "Then why am I talking with you." and walks away.

Appearances
Season 1
| | | | | |
| --- | --- | --- | --- | --- |
| 1x01 | 1x02 | 1x03 | 1x04 | 1x05 |
| 1x06 | 1x07 | 1x08 | 1x09 | 1x10 |
Ad blocker interference detected!
Wikia is a free-to-use site that makes money from advertising. We have a modified experience for viewers using ad blockers

Wikia is not accessible if you've made further modifications. Remove the custom ad blocker rule(s) and the page will load as expected.