Ecstasia Sanders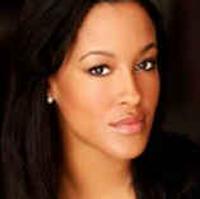 Ecstasia Sanders is a Canadian actress who portrayed a character listed for the production as Jenna in This is Not a Test.

Selected filmography
True Justice (2011) (TV) .... Cathy
Three Weeks, Three Kids (2011) (TV) .... Sarah Christie
Endgame (2011) (TV) .... Deirdre Knebworth-Hall
Hot Tub Time Machine (2010) .... girl at club
Human Target (2010) (TV) .... teller
Sins of the Mother (2010) (TV) .... Stephanie
Fringe (2010) (TV) .... Jenna
Psych (2009) (TV) .... Chelsea Patterson
The Assistants (2009) (TV) .... Chloe Brubaker
Virtuality (2009) (TV) .... Kate Thibadeau
Supernatural (2009) (TV) .... bartender
Stargate: Atlantis (2008) (TV) .... villager
A Valentine Carol (2007) (TV) ....Bailey
"Kyle XY" .... Jenna
"Smallville"
Dr. Dolittle 3 (2006) (V) .... Tammy
Final Destination 3 (2006) .... Amber
"Killer Instinct" .... Hannah
Orpheus (2006) (TV) .... Patty's friend #2
"The Collector" .... Walker's girlfriend
"The L Word" .... dancer
Color Me Perfect (1996) (TV) .... Gina
Ad blocker interference detected!
Wikia is a free-to-use site that makes money from advertising. We have a modified experience for viewers using ad blockers

Wikia is not accessible if you've made further modifications. Remove the custom ad blocker rule(s) and the page will load as expected.