Dr. Kheel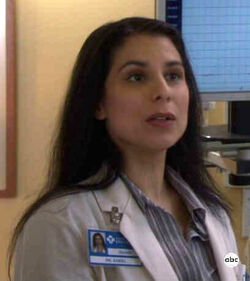 Dr. Kheel is the doctor in charge of William Trager.
Season 2
Dr. Kheel calls the Trager family and says that Stephen's father, William Trager, had a stroke and is not expected to last long. At the hopsital, she tells Kyle and Stephen that William is unresponsive and cannot hear them.
Appearances
Season 2
2x01
2x02
2x03
2x04
2x05
2x06
2x07
2x08
2x09
2x10
2x11
2x12
2x13
2x14
2x15
2x16
2x17
2x18
2x19
2x20
2x21
2x22
2x23
Ad blocker interference detected!
Wikia is a free-to-use site that makes money from advertising. We have a modified experience for viewers using ad blockers

Wikia is not accessible if you've made further modifications. Remove the custom ad blocker rule(s) and the page will load as expected.