Dorian Harewood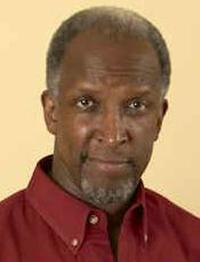 | | |
| --- | --- |
| Date of Birth | August 6, 1950 |


Dorian Harewood is an American actor who portrayed Lou Daniels, the director of the Juvenile Detention Center in the Pilot episode.

Selected filmogrpahy
"The Batman" .... martian manhunter
Billy & Mandy's Big Boogey Adventure (2007) (TV) (voice) .... older Irwin
"The Land Before Time" .... Mr. Thicknose
Lost Planet: Extreme Condition (2006) (VG) (voice) .... Gale Holden
"Biker Mice from Mars" .... Modo
"W.I.T.C.H." .... Lionel Cook
Kyle XY .... Lou Daniels
The Adventures of Brer Rabbit (2006) (V) (voice) .... Mr. Man
Jane Doe: The Harder They Fall (2006) (TV) .... Jim Monroe
"The Young and the Restless" .... Judge Wentworth Borden
"The Buzz on Maggie" (2005) TV Series .... judge
"Little House on the Prairie" (2005) (mini) TV Series .... Dr. Tan
"The Eleventh Hour" .... Raymond Andrews
"Kevin Hill" .... Professor Lincoln Mathis
Assault on Precinct 13 (2005) .... Gil
"Megas XLR" .... Cryellian squadron leader
Kangaroo Jack: G'Day U.S.A.! (2004) (V) (voice) .... lead agent
"Grim & Evil" .... Burrito
X-Men Legends (2004) (VG) (voice) .... Shadow King
ShellShock: Nam '67 (2004) (VG) .... various voices
"Static Shock" .... warden
"Boomtown" .... Captain Ronald Hicks
Astro Boy: Tetsuwan atomu (2003) (VG) (voice) .... Dr. Tenma/Magnamite
Gothika (2003) .... Teddy Howard
Hollywood Wives: The New Generation (2003) (TV) .... Claude St. Claire
"7th Heaven" .... Rev. Morgan Hamilton
Levity (2003) .... Mackie Whittaker
The Christmas Shoes (2002) (TV) .... Dalton Gregory
"Stargate SG-1" .... Thoran
Framed (2002) (TV) .... George Adams
"The Practice" .... Dr. Cochran
"Earth: Final Conflict" .... prosecutor
Glitter (2001) .... Guy Richardson
The Triangle (2001) (TV) .... Captain Louis Morgan
Walter and Henry (2001) (TV) .... Pete Horton
The Last Debate (2000) (TV) .... Brad Lily
Hendrix (2000) (TV) .... Al Hendrix
"Batman Beyond" .... Armory
"The Hoop Life" (1999) TV Series .... Eliot Pierce
"Viper" .... Julian Wilkes
"The New Batman Adventures" .... judge
Archibald the Rainbow Painter (1998) .... Archibald Wright
A Change of Heart (1998) (TV) .... Dr. Lewis Franklin
Evasive Action (1998) .... Luke Sinclair
"Superman" .... Ron Troupe
Ad blocker interference detected!
Wikia is a free-to-use site that makes money from advertising. We have a modified experience for viewers using ad blockers

Wikia is not accessible if you've made further modifications. Remove the custom ad blocker rule(s) and the page will load as expected.