Chris Olivero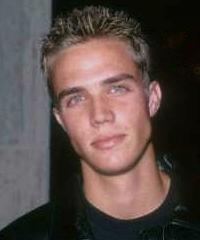 | | |
| --- | --- |
| Date of Birth | October 15, 1984 |


Chris Olivero is an American actor who portrayed Declan McDonough.
Selected filmography
Seance (2011) .... Marcus
Kyle XY .... Declan McDonough
"Ghost Whisperer" .... Brian Fordyce
"24" .... Kevin Keeler
Now You See It... (2005) (TV) .... Hunter
"CSI: Miami" .... Kevin Lewiston
"Line of Fire" .... young guy
"Boston Public" .... John Cardell
"Navy NCIS: Naval Criminal Investigative Service" .... Dave Simmons
"Philly" .... Joel Peters
Double Teamed (2002) (TV) .... Galen Alderman
By Dawn's Early Light (2000) (TV) .... Mike Lewis
"Once and Again" .... Evan Fisher
"Movie Stars" .... Jordan
Alien Arsenal (1999) (TV) .... Bill
Ad blocker interference detected!
Wikia is a free-to-use site that makes money from advertising. We have a modified experience for viewers using ad blockers

Wikia is not accessible if you've made further modifications. Remove the custom ad blocker rule(s) and the page will load as expected.